Mass League Cards - Irish Pallottines
We Mail to the U.S.A and Canada ONLY.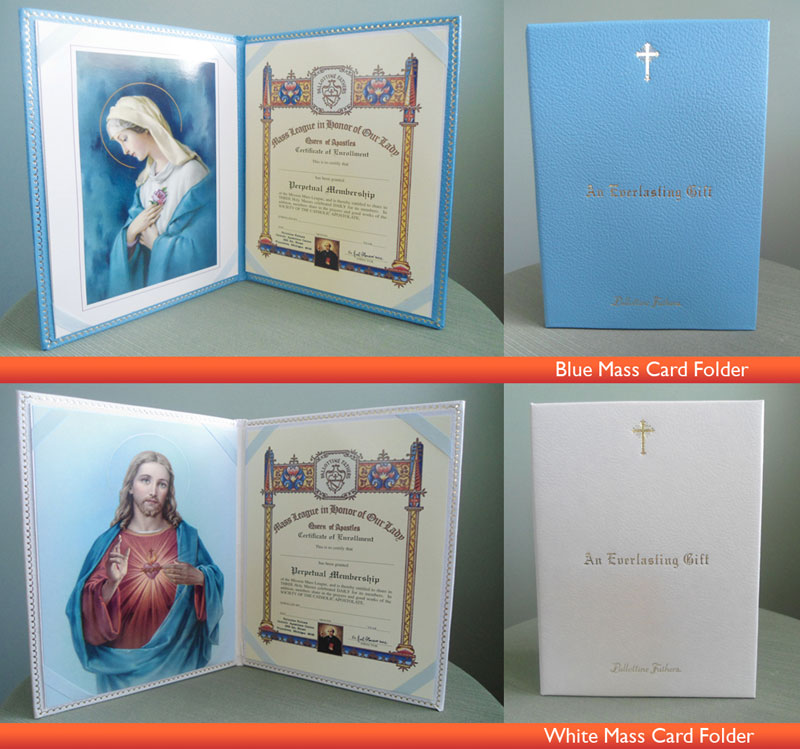 Our Everlasting Mass League, is a perpetual membership for your deceased or living loved ones. This membership can be used for any occasion; a Death, an Illness, Special Intention, Weddings, Anniversaries, Birthdays, Christenings, First Communion, Confirmation, Retirement or any other significant moment where you would like to reach out to a special person and let them know you are praying for them.
Our Pallottine Priests throughout the World celebrate three Holy Masses each day, in honor of Our Lady, Queen of the Apostles, for all our Mass League members. In addition, members share in the prayers and good works of the Society of the Catholic Apostolate.
There are 20 options below.  After you peruse, you can purchase below the Slide Show.
Choose a Blue or White Folder then a Design