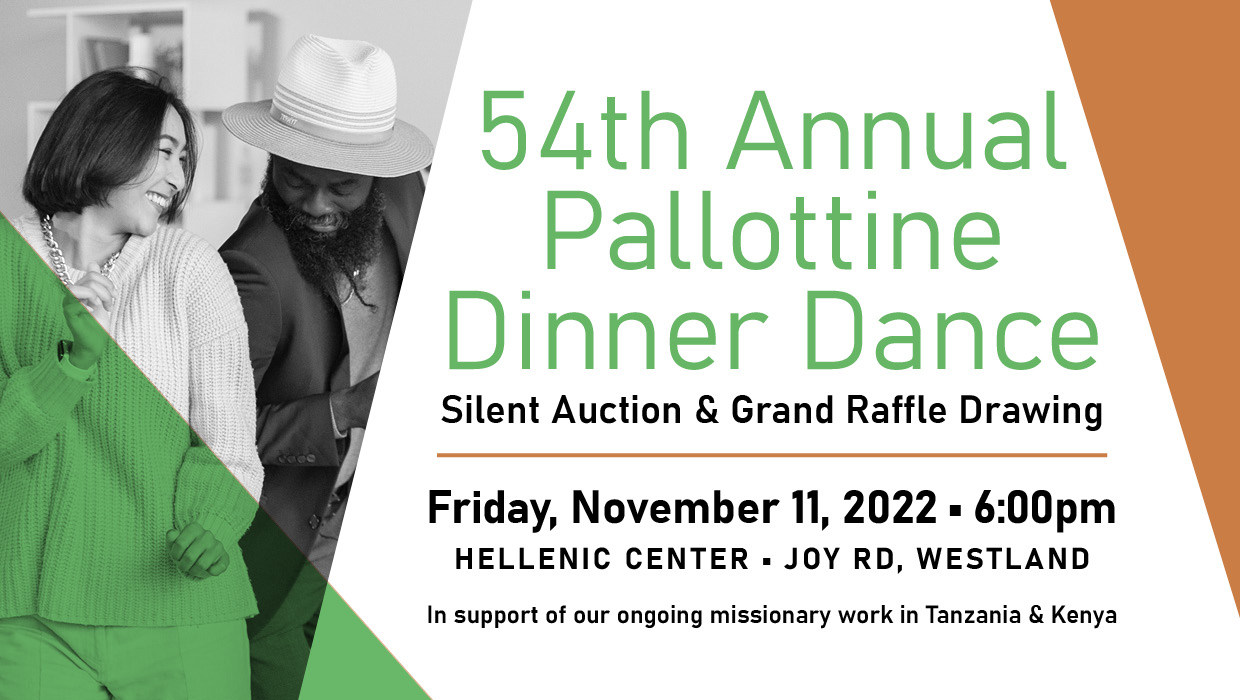 Dear Friends,
Greetings and best wishes from the Irish Pallottine Community in Wyandotte. Our 54 th Annual Dinner Dance in support of our ongoing missionary work in Tanzania and Kenya will take place gathering on Veterans Day Friday, November 11, 2022 at the Hellenic Center, Joy Rd, Westland MI., and is due to commence at 6:00 p.m.
Please consider joining us as we honor Maureen Moriarty-Root and John Heinzman II as the 2022 Irish Pallottine Woman and Man of the Year. The admission is $75.00 per person. The evening includes an open bar and dancing the night away to the music of Andy Cooney, Irish America's Favorite Son.
Our honorees, Maureen and John, and their wonderful families are stalwarts of the Irish community and have been loyal enthusiastic supporters of the Pallottines for many years. We are immensely grateful to them for the contributions that they have made towards maintaining our missionary outreach in East Africa.
During our Annual Dinner Dance, we will host our annual big raffle, tickets cost $50.00 each, and a Silent Auction. Prizes are indicted below. Prizes will be issued on the night – you need not be present to win.
Big Raffle Prizes:
1st Prize of $3,500.00
2nd Prize of $1,500.00
3rd Prize of $500.00
4th Prize of $500.00
5th -10th Prizes of $100.00 each
Please consider placing an advertisement in this year's Dinner Dance Program.  The deadline for placing the advertisement is Monday, October 31st .
I take this opportunity to thank you for your generous and consistent support in the past. It is greatly appreciated
With every good wish and blessing,
Fr. Brendan McCarrick, SAC
Mission Director